EMPLOYMENT OPPORTUNITIES:
Employees of Ripley County Transit, Inc. provide safe and reliable transportation service to the transportation disadvantaged.  They accept the obligation to its passengers, fellow employees, and to Ripley County Transit to insure that the passengers under their care are transported with excellence in a secure and efficient manner.
Ripley County Transit, Inc. cares about their employees and their clients!
Ripley County Transit, Inc. is an equal opportunity employer!  Anyone can apply!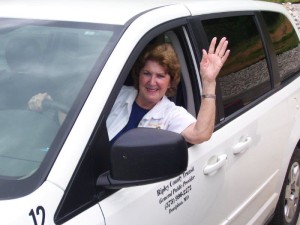 Part-time & Full-time Drivers Requirements:
Must be 25 years of age or older.
Must have at least a Class E Missouri state driver's license.
Provide a copy of Missouri driver's license and social security card with your employee application.
Pass required background screenings (including but not limited to: FBI & Mo Highway Patrol Fingerprints; E-Verify; Family Care Registry; Department of Justice Sex Offender)
Undergo and Pass Pre-Employment Drug screening when requested.
Undergo drug and alcohol testing randomly throughout employment.
Attend all mandatory trainings.
Be bondable (able to handle money).
Be able to physically assist clients with mobility devices (example: walkers, wheelchairs, child carseats, etc.).
Willing to drive any and all vehicles in the fleet.
Neat and clean in their appearance.
Cannot use tobacco products within view of their clients, or in any vehicle.
Applicants must sign a driver's physical/health statement.
Follow all rules and regulations of Ripley County Transit.
To Apply:  Please fill out application and hand deliver it, mail it, or fax it to Ripley County Transit, Inc.   Remember to provide a copy of your Missouri Driver's License and a copy of your Social Security card with your application. Please remember to sign your application upon completion.
An employment application can be picked up at our office or downloaded here:
Application for Employment Cover Sheet
Best wishes!